Imprint
Kurmittelhaus Sibyllenbad
Eigenbetrieb des Zweckverbandes Sibyllenbad
Kurallee 1
D-95698 Bad Neualbenreuth
Phone: ++49 (0)9638/933-0
Fax: ++49 (0)9638/933-190
Email: info@sibyllenbad.de
Internet: www.sibyllenbad.de
Plant manager : Dipl.-Kfm. Gerhard Geiger
Medical management: Dr. (Almaty) Omparkash Raj
Responsible for the content according to § 10 section 3 MDStV: Barbara Bannert, marketing and sales manager
Approval authority: Landratsamt Tirschenreuth
Finanzamt Regensburg, VAT identification number: DE 133 714 202
Tax number: 244/114/90102
Bank account: Kto.14001 bei der Raiffeisenbank Stiftland (BLZ: 781 615 75)
IBAN: DE3378 1615 7500 0001 4001, BIC: GENODEF1WSS
Hypovereinsbank Weiden: Kto. 1681478, BLZ: 753 200 75
IBAN: DE7375 3200 7500 0168 1478; BIC: HYVEDEMM454
Creditor identifier in SEPA direct debit scheme: DE80ZZZ00000211541
Responsible body:
Zweckverband Sibyllenbad
Ludwig-Thoma-Straße 14
93051 Regensburg
Tel. 0941 9100-0
Fax:  0941 9100 1109
Members of the joint board Zweckverband Sibyllenbad: Bezirk Oberpfalz (70%), Landkreis Tirschenreuth (15%), die Städte Mitterteich (4%), Tirschenreuth (4%) und Waldsassen (4%) and Markt Neualbenreuth (3%)
Chairman: Bezirkstagspräsident Franz Löffler
The modernization of the Kurmittelhaus Sibyllenbad as well as the rehabilitation of the spa gardens with construction of the new car park were co-financed by the European Union from the European Regional Development Fund.
Conception, design and technical implementation
i-NOVATiON GmbH – mobile & web applications
Schillerstraße 11, Turm A, 4. OG
92637 Weiden in der Oberpfalz
Tel. 0961-6319470
www.i-novation.de
The imprint is also applicable for any official social media presence of the Kurmittelhaus Sibyllenbad as well as for our online shop.
Photos and images
Kurmittelhaus Sibyllenbad, Beate Ott, Karina Bonenberger (Robotics), Barbara Bannert, Gerhard Geiger, Patrick Schön, Katrin Rohde, Elisabeth Wiesner, David Kurc, Arne Trautmann, Norbert Grüner, Christina Schmidt, Thomas Betzl (Robotics), Gemeinde Bad Neualbenreuth, Ferienregion Stiftland, Golfclub Stiftland e. V. , Tourismuszentrum Oberpfälzer Wald, Stefan Gruber, Johann Lemberger, Susanne Wenzel, Martin Merks, Karin Bayer, Georg Neumann, Siegfried Werner, Udo Fürst, ottramona, Fotoarchive istockphoto und shutterstock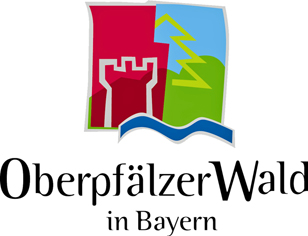 Ferienregion Steinwald: wikimedia, Werner Zuleger, Jochen Neumann, Johannes Dostler, Bernd Wagner, Martin Schmid
Waldsassen: Michael Ascherl, Abtei Waldsassen, Naturerlebnisgarten Ferdinand Sperber,  Albert Schneider
Mähring: Gisela Wildner (freie Journalistin), Resi Beer, Fremdenverkehrsverein der Marktgemeinde Mähring, Bernhard Brunner, Markt Mähring und Wolfgang Wortmann (Oldenburg)
Tirschenreuth: Thomas Sporrer, Archiv der Stadt Tirschenreuth
Plößberg: Archiv der Stadt Plößberg
Mitterteich: Archiv der Stadt und Gäste-Information Mitterteich, Geli Fotostudio
Bärnau: Archiv der Touristinformation Bärnau, Geschichtspark  Bärnau, Knopfmuseum Bärnau und Langlaufzentrum Silberhütte
Konnersreuth: Archiv des Marktes Konnersreuth
Copyright
All rights reserved. Texts, images, graphics and videos are subject to copyright protection and other laws for the protection of intellectual property. The content of these websites may not be copied, distributed, changed or made available to any third party for commercial purposes. Some images are moreover subject to copyright protection or rights of third parties. Mistakes and alterations reserved.
Information concerning online booking Neualbenreuth-Sibyllenbad
The respective lessors are solely responsible for all photos, information and descriptions of the individual hosts in the accommodation register as well as in the online booking. The Kurmittelhaus does not have any influence on these descriptions. All rights as to images and texts are with the hosts. The accommodation contract is formed between the guest and the respective lessor.
Links
Despite regular verification, the Sibyllenbad does not assume any liability for the contents as well as the layout and design of links to other websites as the contents of these websites may be changed at any time. The website owners are solely responsible for the contents therein.
Voluntary dispute resolution before a consumer arbitration board
We refer to the EU platform on extrajudicial online resolution under http://ec.europa.eu/consumers/odr/.
Data protection
Responsible according to article 4 section 7 DSGVO
Kurmittelhaus Sibyllenbad
Kurallee 1
95698 Neualbenreuth
Data protection officer
Mr. Christian Völkl
Tel. 09638 933-0
Fax: 09638 933-190
Email: info@sibyllenbad.de
Data processing
We are processing your data
subject to your consent, article 6 section 1 lit. a) DSGVO
• in order to implement the contract concluded with you, article 6 section 1 lit. b) DSGVO
• on the basis of legitimate interests, article 6 section 1 lit. f) DSGVO (to improve our offer, for statistical purposes and as a protection against misuse)
Your personal data are not transferred to third parties with the exception that such transfer is absolutely necessary for the processing of your services (settlement of prescriptions with the health insurance, booking of rooms in the frame of package offers with overnight stay, transfer of your address to postal service providers in case of serving invoices, vouchers, confirmations or brochures, payment processing for services).
User rights
According to DSGVO, all users of our offers have the following rights:
Right of information: According to article 15 DSGVO, you can claim a confirmation on whether data relating to you are processed. If this is the case, you have the right of information on the kind of data processed.
Right of revocation of consent: As far as the processing of your personal data is effected on the basis of a consent, you have – according to article 7 DSGVO – the right to revoke said consent at any time.
Right of objection: As far as the processing of your personal data is necessary for the safeguarding of legitimate interests of our company, you can – according to article 21 DSGVO – object against such processing at any time.
Right of deletion: As far as you have revoked your consent, appealed against the processing of your personal data (and no priority legitimate reasons are given for the processing of said data), your personal data are no longer required for processing purposes, a respective legal obligation is given or your personal data were processed illegitimately, you have the right to demand deletion of your personal data according to article 17 DSGVO. Moreover, users whose personal data are processed on the basis of their consent have a right of revocation.
Right of correction: As far as your personal data were processed incorrectly, you can immediately claim correction of said data according to article 16 DSGVO.
Right of limitation of processing: Under the preconditions of article 18 DSGVO, you have the right to claim the limitation of processing of your personal data.
Right of data portability: According to article 20 DSGVO, you have the right to receive personal data provided by you in a structured, current and machine-readable format.
Right of appeal: According to article 13 DSGVO, you have a right of appeal with the responsible supervisory authority.
In order to make use of your rights, please feel free to contact our data protection officer or send an email to info@sibyllenbad.de.
Moreover, you can make use of the right of appeal with the supervisory authority.
Server log files
Auf den Servern für die Homepage und des Online-Shops werden Logfiles über den Zugriff des Nutzers der Seiten aufgezeichnet,  insbesondere  feste  bzw.  dynamische  IP-Adresse  des  aufrufenden Nutzers, aufgerufene Seiten, Browser Typ, Referrer-Adressen, Zugriffsdatum und Zugriffszeit. Diese Daten werden nicht weiterverarbeitet. Sie bleiben zwei Wochen auf dem Server gespeichert und werden anschließend gelöscht. Server-Logfiles, die durch die Nutzung des Online-Shops auf den Servern von Livetable gespeichert werden, dienen dem Support falls Fehler auftreten. Sie werden nicht vom Kurmittelhaus weiterverarbeitet und bleiben erhalten.
Cookies
On the homepage servers, log files on users accessing the websites are recorded, above all concerning the fixed and dynamic IP-address of the calling user, accessed pages, type of browser, referrer addresses, date and time of access. These data are not processed, but remain stored on the server for two weeks and are then deleted.
Email and contact form
For general inquiries sent to us by email or contact form, the personal data indicated are only stored for the purpose of the respective correspondence and subject to your consent (article 6 DSGVO). A further processing is not effected.
Google Analytics Disclaimer
This website uses Google Analytics, a web analytics service provided by Google, Inc. ("Google"). Google Analytics uses "cookies", which are text files placed on your computer to help the website analyse how visitors use the site. The information generated by the cookie about your use of the website (including your IP address) will be transmitted to and stored by Google on servers in the United States . Google will use this information for the purpose of evaluating your use of the website, compiling reports on website activity for website operators and providing other services relating to website activity and internet usage. Google may also transfer this information to third parties where required to do so by law, or where such third parties process the information on Google's behalf. Google will not associate your IP address with any other data held by Google. You may refuse the use of cookies by selecting the appropriate settings on your browser, however please note that if you do this you may not be able to use the full functionality of this website. By using this website, you consent to the processing of data about you by Google in the manner and for the purposes set out above.
You can prevent Google's collection and use of data (cookies and IP address) by downloading and installing the browser plug-in available under https://tools.google.com/dlpage/gaoptout?hl=en .
Please note that this website initializes Google Analytics with the setting
anonymizeIp
This guarantees anonymized data collection by masking the last part of your IP address.
Further information concerning the terms and conditions of use and data privacy can be found at http://www.google.com/analytics/terms/gb.html  or at http://www.google.com/intl/en_uk/analytics/privacyoverview.html
We use data in order to improve our online offer. All data stored are automatically deleted after 14 months.
Facebook Plugin
This website uses several plugins from Facebook, Facebook Ireland Ltd., 4 Grand Canal Square, Grand Canal Harbor, Dublin 2, Ireland. you
recognize these plugins either on the blue "F" of Facebook, a "thumbs up" sign or because this plugin is marked with the word "Facebook". When this site is accessed, these plugins will connect to Facebook's servers and transmit data. On the one hand, the information that you see is transmitted directly from the servers to your browser and displayed there; on the other hand, information about your visit to our website is transmitted to Facebook.
If you are logged in to Facebook, the transmitted information can be assigned directly to your account. When interacting with the functions of the plugin, e.g. pressing the "Like" button, this information will be sent from your browser directly to Facebook and stored there. The further processing of this information is incumbent on Facebook, the appropriate conditions and settings, please refer to the privacy policy of Facebook. If you want to prevent personal data from being transmitted to Facebook, log out of Facebook before visiting this website. If a user is not a member of Facebook, there is still the possibility that Facebook will find out and save their IP address. According to Facebook, only an anonymous IP address is stored in Germany.
The purpose and scope of the data collection and the further processing and use of the data by Facebook, as well as the related rights and setting options for protecting the privacy of users, can be found in Facebook's privacy policy: https://www.facebook.com/about/privacy/.
Use of Google Maps
This website uses Google Maps API in order to visually display geographic information. When using Google Maps, Google collects, processes and uses data on the visitors' use of the map functions as well. For further information on the data processing by Google please see the Google privacy notice. In the data protection center you can moreover change your personal data protection settings.
Detailed instructions concerning the administration of your personal data in connection with Google products are to be found here.
Embedded YouTube videos
YouTube videos are embedded on some of our websites. The respective plugins are operated by YouTube LLC, 901 Cherry Ave., San Bruno, CA 94066, USA. If you visit a website with the YouTube plugin, a connection to the YouTube servers is established. YouTube is thus informed about which websites you visit. If you are logged in with your YouTube account, YouTube can assign your surfing behavior personally to you. This can be prevented by logging out from your YouTube account in advance.
When a YouTube video is started, the provider uses cookies gathering information on the user behavior.
Those having deactivated the storing of cookies for the Google ad program will not have to reckon with such cookies when watching YouTube videos. However, YouTube stores personal user information in other cookies. If you want to prevent that, you have to block the storing of cookies in the browser.
Additional information on YouTube data protection can be found in the provider's privacy statement under: https://www.google.de/intl/de/policies/privacy/.
Use of the online booking tool of the Bayern Reisen & Service GmbH
In order to enable online bookings of accommodation services and additional travel services as well as for the handling of inquiries, our online presence uses the online booking tool (hereinafter referred to as OBT) of the Bayern Reisen & Service GmbH, Im Gewerbepark D 33, 93059 Regensburg (www.bayern-reisen-service.de, hereinafter referred to as BRSG). In the frame of the OBT, the BRSG – as responsible company – processes the data. Instructions and provisions as to OBT data protection of the BSRG are to be found in the privacy statement and can be called at any time from the OBT or under https://www.bayern-reisen-service.de/datenschutzerklärung/.
Use of the Huber Media destination management system ET4 for the host list
For the host list on our website, the destination management system ET4 by hubermedia GmbH, Gaberlplatz 5, D-93462 Lam, is used. Detailed information on their data protection is to be found under https://www.hubermedia.de/datenschutz/.